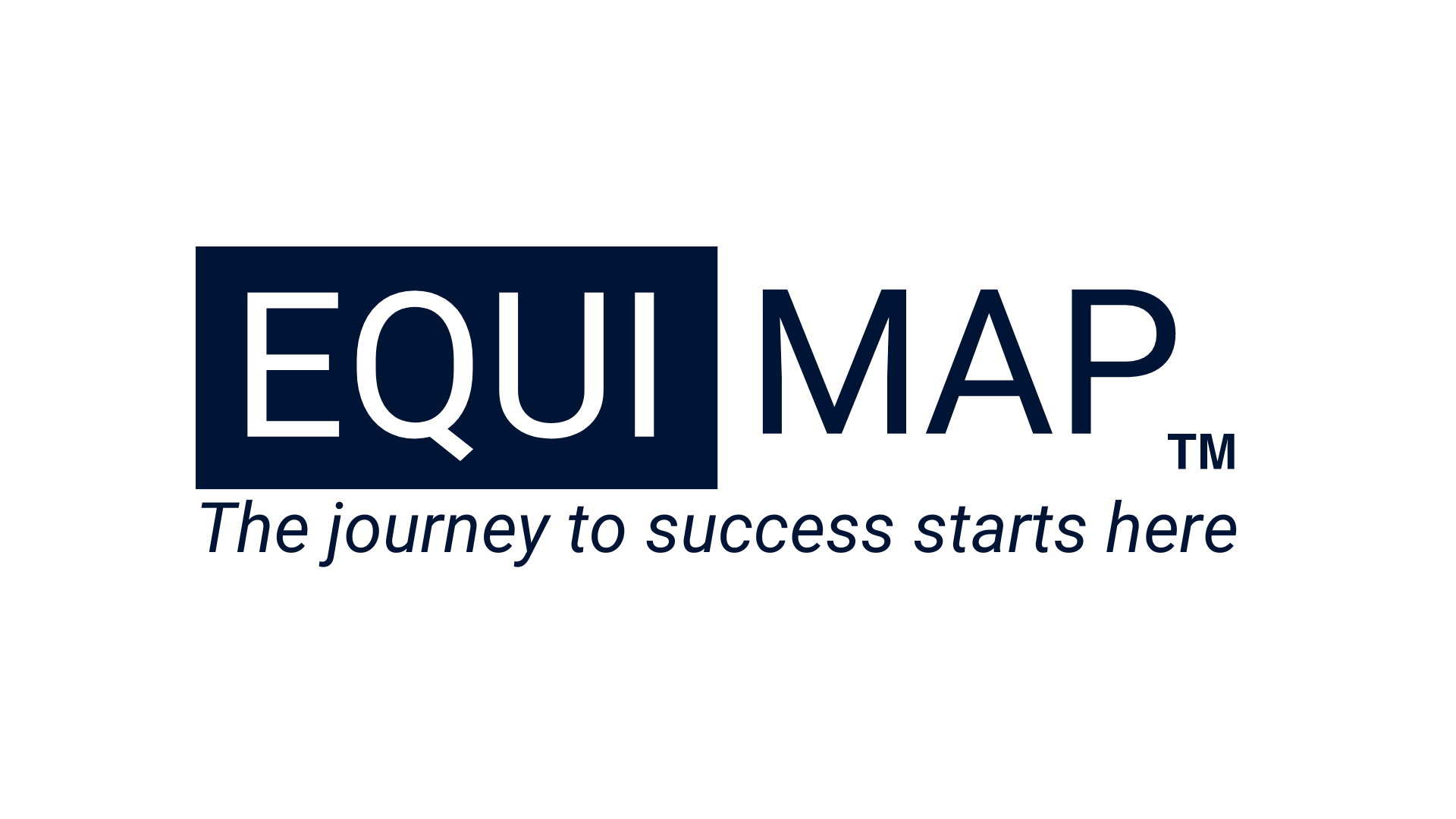 Change is constant, but what about managing chaos?
Market fluctuations, plan changes, and turnover are
constant. These uncertainties, along with new regulations, compound growth
issues in stock plan administration. Unchecked uncertainty results in a
stressed workforce and reduced productivity, which ultimately impacts
participants, customers, and revenue in a negative manner.
When businesses outsource  stock plan administration, they are making a
strategic decision to create a sustainable system that leads to predictable
results. For companies to effectively outsource these responsibilities, partnership
is just as important as the logistics. Outsourcing is about managing relationships more than service-level agreements.
Why Outsourcing Fails
The decision to outsource stock plan administration
should never be taken lightly. Anxiety can set in when you expect to receive one service level compared to what is delivered. Outsourcing will obviously fail if the reasons for it are not well thought out. But despite having the right reasons, outsourcing fails due to a few key factors.
1. No strategic objective
Successful outsourcing requires clear objectives. While cost reduction may be a legitimate goal, it should not be the only expectation. When cost reduction becomes the primary objective, companies often select the cheapest provider regardless of capability or resources.
2. Unclear requirements/expectations
Companies must be clear about the process, tools, talent, timeliness, and outcomes in each phase of the service level. Ownership and accountability are key factors in driving outsourcing success.
3. Poor transitions
Requirements and processes are now handled offsite. Agreeing on terminology, identifying and documenting processes, and using the right workflow tools will bridge the location gap.
4. Ineffective communication
Outsourcing teams are not under direct management supervision as in-house employees. Communicating frequently and clearly sharing all relevant business information is essential to keep the relationship healthy and improve outcomes.
5. Human factors
Outsourcing providers must be able to retain the right talent. Constant employee churn leads to a lack of focus, disengagement, and client errors.
How to Ensure Outsourcing Success
Simply put, outsourcing will not fix what is currently not working. Processes need to be in place before outsourcing begins. When starting an outsourcing relationship, success factors must be defined and should be primarily focused on delivering participant satisfaction.
Setting clear objectives such as quality, predictability, and scalability is critical in establishing a working outsourcing relationship. These clear objectives for outcomes, the relationship, and how they fit into your organization's strategy will determine success or failure.
EquiMap: Your Roadmap to Outsourcing Success
Stock plan administration implementation defines the process of completing the required tasks to create a sustainable system for managing equity compensation prior to the go-live date. An implementation plan documents the necessary steps for execution and breaks down the project process by defining the timeline, the teams, and the resources needed.
As a premier provider of stock plan administration, Stock & Option Solutions has created the proprietary process, EquiMap, to turn the chaos into order. EquiMap clearly communicates goals and objectives, defines team roles and responsibilities, establishes success criteria for deliverables, agrees on the timeline, monitors time and performance, and reports back to all stakeholders.
While each client's needs vary, the EquiMap timeline delivers success by leveraging a 5 phased approach: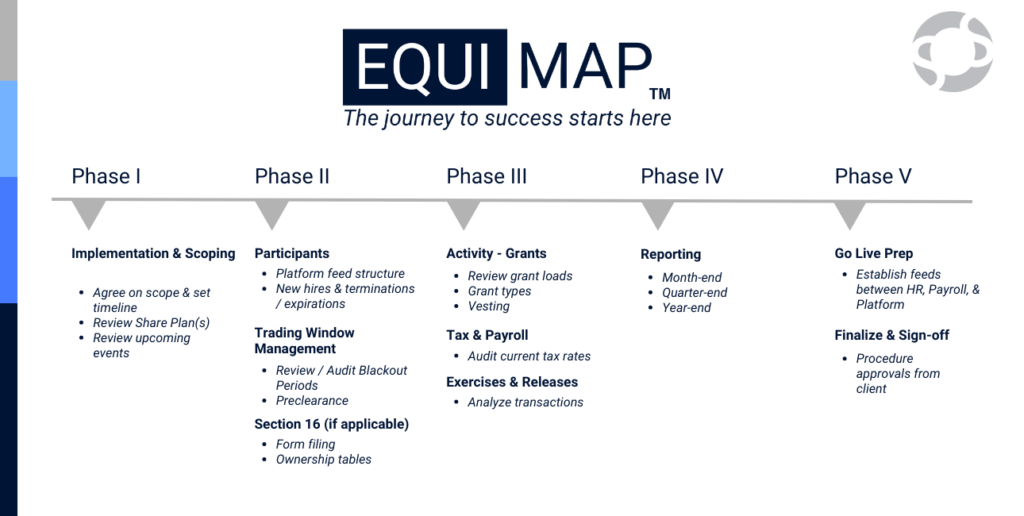 EquiMap plays an integral part in creating a stock plan administration machine. But more than that, communicating both the administration responsibilities and the implementation of it therein to your team members helps them feel as if they have a sense of ownership with the long-term direction.
Managers who understand and accept the tumultuous realities of stock plan administration, learn from the experiences of an effective outsourcing provider and integrate into their organizational practices and culture. By following a systematic process, you will turn chaos into order.
We're here to help!
At Stock & Option Solutions, our team helps with interim placement, long-term consultants, and full outsourcing to help you navigate from short-term needs to long-term, sustainable department.
Contact us for your no-obligation consultation to see if outsourcing is right for you.